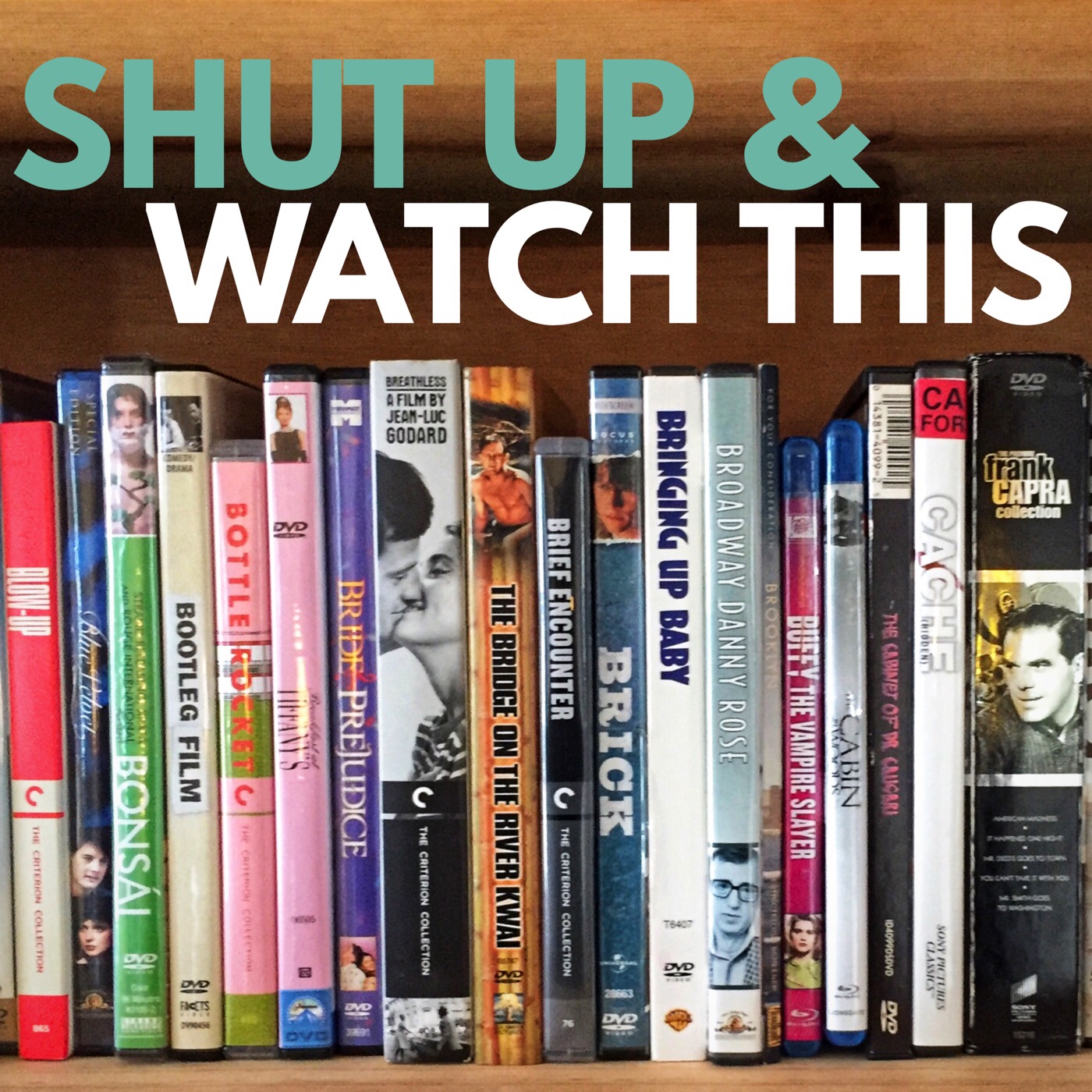 Dave's been sitting on this one for awhile, a little hesitant about Ashley's reaction. This week's pick, THE COOK, THE THIEF, HIS WIFE AND HER LOVER (1989) is definitely not for everyone. Peter Greenaway's film is visually and structurally bold. It is shocking in it's portrayal of violence and barbarism, and the titular Thief is perhaps one of the worst humans to ever appear on screen. Yet there is something about it, a teetering balance, like a waiter carrying an overloaded tray. Will Ashley find this film as rich and fascinating as Dave does, or will it leave her cold?
Subscribe in iTunes, Android, or Spotify.
Follow us on Facebook and Instagram.
Visit our site: shutupwatchthis.wordpress.com
Send your feedback to shutupwatchthis@gmail.com
Please consider leaving a review or a star rating on iTunes, so other folks can find us.
© 2019 Ashley Carr & Dave Wilson